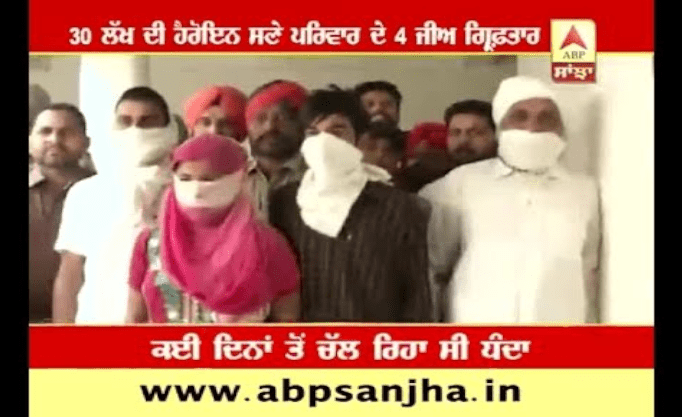 30 Lakh worth Heroin recovered From 4 Family Members
Amritsar STF got a big achievement in which they have arrested heroin suppliers along with 6kg of heroin. A woman is also involved in this crime. An amount of INR 19,71,000 has also been recovered from these suppliers.

These all of the suppliers are family members and are residence of Firozpur. Their main job was to supply heroin in different directions of Punjab. Amount of recovered heroin is around INR 30Lakh.
According to Police, all these arrested people are colleagues of Joginder Singh and few days back this gang fled away when Joginder Singh was encountered. Rashpal Singh, ASI, STF said that Joginder alias Shammi was rounded up whose encounter was done few days back, they arrested all these people after knowing about them from deep investigation about Joginder Singh.
Joginder Singh also said that this group is having relations with Pakistani suppliers also. A big supply line of heroin in Punjab has been broken with this arrest. An arrested woman is real sister of Joginder Singh, who was taking care of supply of heroin in different directions in Punjab.