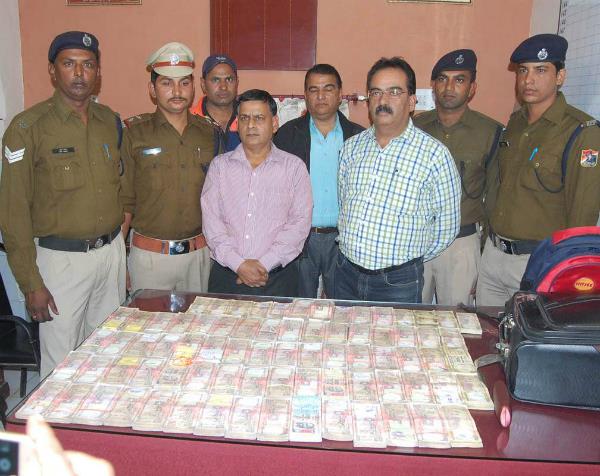 70 Lakh old currency at Bathinda Railway station
Railway Police Force better known as RPF have recovered around 70 lakh of old currency notes in the form of 500 and 1000 notes from two persons. This huge amount was moved from Delhi and was suppose to be deliver at a private hospital in Bathinda. Two of the accused arrested by police are Pawan kumar and Radhe Sham sharma ji. Both are accused are residents of Delhi.
Old currency notes were banned by the government on 8th of this month, and there have been news of recovery of huge amounts from the different parts of the country. This is just another effect of Demonetization.
As per sub inspector RPF, Mr. Satyanand Sharma, they have received a secret information that the two accused are travelling in Danik Express. The information was so precise that even the coach number 'B' and even seat number 33 and 34 passengers were carrying cash in bags. When police checked the bag being carried by the two accused , the amount of 70 lakh old currency notes were found.
Recently we have even heard of fake currency in the form of 2000 notes being circulated in the market. People with bad intentions are doing what ever illegal act they can, in order to make easy money.
When accused where contacted they were seem to be very confident of not being guilty and they said this is not illegal money, this is accounted money of the company. They further said company will prove this to be legitimate money without any problem if required.
Few days back a post office was looted in TarnTaran in broad day light. In this case accused were able to threaten the post office staff ,which surrendered the whole amount collected on that day in the form of old currency.