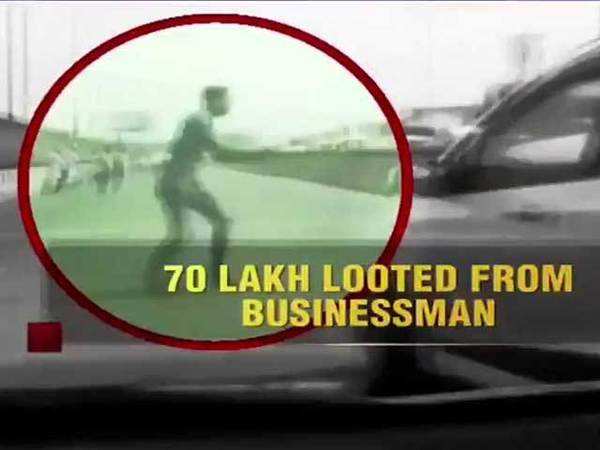 70 lakh robbery captured live on cctv Cameras
In a day light robbery , a local businessman was looted of 70 lakh , which included 40lakh as Indian currency and rest of the amount in the form of foreign currency. Whole robbery was caught live on camera's installed at Gurudwara sahib.
Robbers were carrying pistol and threatened the old man with currency and ran away on his scooter only with cash. The whole incident took few minutes only and the robbers executed robbery in very short span. There was a small kid accompanying the old man carrying the currency who just fell from the scooter but no one was hurt in the incident.
Brij mohan police officer who has been assigned this case told that they are investigating on the basis of CCTV camera footage and they have taken statement of the money exchanger as well.
Investigating officer told that they will telecast the cctv footage on the local channels so that people may be able to recognize the culprits. He also declared price money for the informer and assured that his name and address will be kept secret.