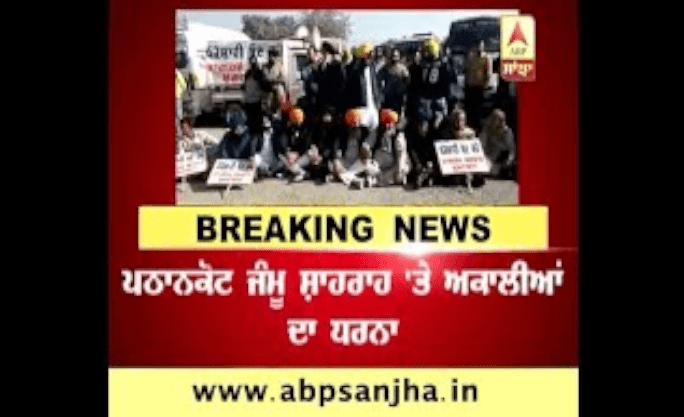 Akalis Jam Jammu-Pathankot highway
After warning by Sukhbir Badal on freezing Punjab, condition on Jammu-Pathankot highway has become worst. Akali workers have jammed Jammu highway. In counting of lakhs of Akali workers protested on roads near Madhopur, Jammu.
Due to this protest, highway on Jammu-Pathankot got jammed badly. Also, Sukhbir Badal spend last whole night in Harike Pathan.