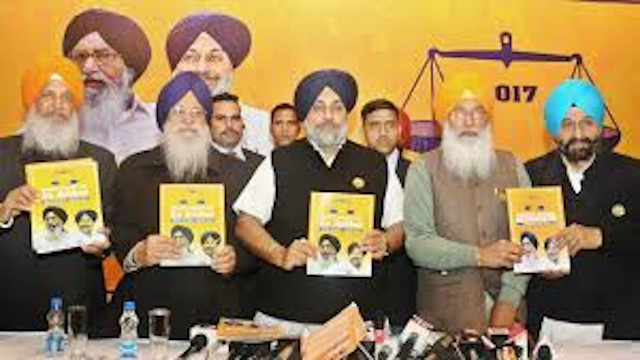 Big deal with Punjabis for elections by Akali Dal
BJP set deal in election manifesto to give free 2 kg Ghee to blue card holders in Punjab in last days. Akali Dal spread again this deal to give Sugar at just 10rs /kg and Ghee at just 25rs /kg to all blue card holders. Akali dal just want to attract poor people with cheap Sugar and Ghee. Sukhbir Singh badal play their Victory stake on the basis of Sugar and Ghee that will be given to poor people of Punjab.
Notify that Akali dal was successful last time on the basis of ATTA DAL scheme. This scheme was given by Chief Minister of Punjab Parkash Singh Badal to all blue card holders. On the bases of this scheme Akali Dal made their Government with a wide lead.
So Akali dal want to cash this scheme again. He said that if Akali Dal's government established in Punjab third time, we will give Sugar and Ghee at very reasonable rates as well as Atta Dal scheme. Two additional things added in Atta and Dal scheme. All parties made wide promises with Punjabis to win election, become this chain Sukhbir Singh Badal made this big promise with people of Punjab.
People of village badal said that Chief Minister of Punjab Sukhbir SIngh Badal is very talented Minister. We want to see him Chief Minister again. He worked very hard for Punjab as well as our village. Punjabis will not give their votes to any outsider, people told that they will give their vote to Akali Dal because Parkash Singh Badal. He done a lot of works for villages.