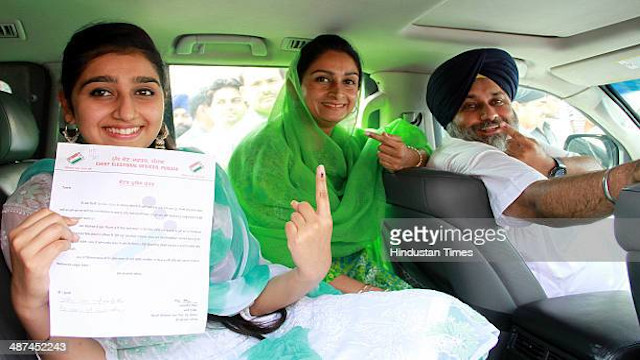 EGS Teachers not happy after meeting Sukhbir
Protesting EGS Teachers not happy after meeting Sukhbir Badal. EGS teachers have been protesting for the last few months for fulfilling their demands. The major demand of EGS teachers is regularization of their services.
Their leaders met deputy chief minister of Punjab, sardar Sukhbir Singh Badal, yesterday to press upon their demands. Protesters alleged that deputy cm didn't pay any attention to their demands at all. He even not bothered to call upon concerned officer to help teachers to present themselves.
One of the protesters Gagan Kaur said, deputy chief minister was not interested at all in solving their problem. His gestures and replies were negative, and as they have lost their faith in the ruling government and now teachers will come up with more strong protests. Today they are holding Punjab state level protest at Bathinda, to show government their anger.
Few days back one of the protesting teachers tried to self emulate himself during the protests at Bathinda. He received more than forty percent of body burns in the incident. Samarjit Singh Samra had his head , arms and even face burnt in the incident and was admitted in Faridkot hospital.
On the other hand when contacted deputy chief minister sardar Sukhbir Singh Badal , told the medi person, that he can't do anything in this case because only court can decide in this matter. There are around 7000 EGS teachers in Punjab, who are working on contract bases.
Teachers on the other hand alleged that they joined and completed ETT as per the instructions by the government and now government is running away from promises made to them by the government.
Opposition parties are trying their level best to cash this anti government situation. Elections in Punjab are due in February 2017, anything against government means more votes to opposition parties. Senior AAP leader Bhagwant Maan, also met the protesting EGS teachers few days back, after the one of them received burns during the protest.