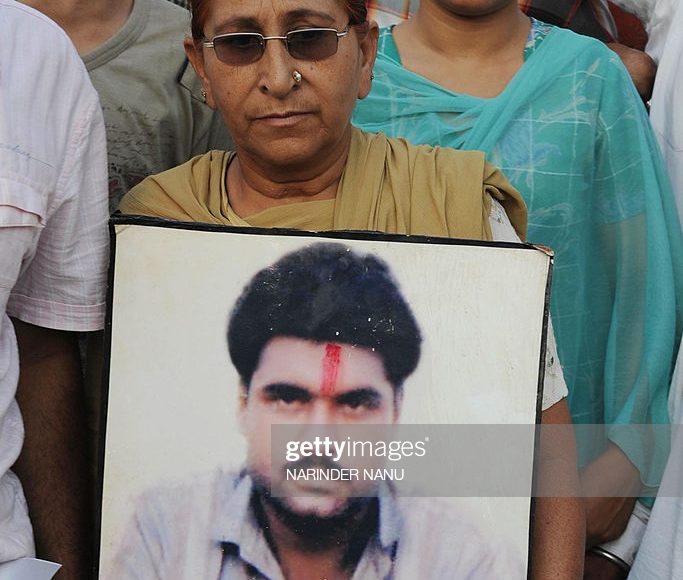 Family says "Dalbir is not our daughter"
14 SEPT jalandhar:
In the Case of "Sarabjeet Singh" Who died in the Lakhpat Jail of Lahore in Pakistan, one new twist is coming out. "Dalbir Kaur" who said She is a sister of Sarabjeet Singh, but the Family of Sarabjeet Singh's declare She is not their real daughter.

Today, "Baljinder Kaur" and "Harbhajan Singh" real sister-brother of Sarabjeet clamied that After the death of Sarabjeet the GOvt. of punjab provides a Govt. job to Sarbjeet's Daughter "Poonam Attwal". Harbhajan Singh and Balwinder Kaur request to Govt for investigate it by C.B.I.

But Dalbir kaur played a game and cheated with her Daughter Poonam. The govt job gives to the Sarbjeet's daughter, get by Pawandeep Kaur daughter of Sarabjeet kaur.

But Sukhpreet Kaur wife of Sarabjeet Singh Sais that She has two Daughters Poonam and pawandeep and In the School documents name of pawandeep kaur is registered with daughter of Sarabjeet and Sukhpreet. Sukhpreet Kaur says the documents shown by Harbhajan Singh and Balwinder Kaur are wrong and duplicate.

SuKhpreet kaur is agree with Harbhajan ANd Balwinder for C.B.I investigation. She said that after the proper Investigation it is proved that pawandeep is also Sarabjeet and Sukhpreet's daughter and Dalbir Kaur is innocent and didn't play any game.