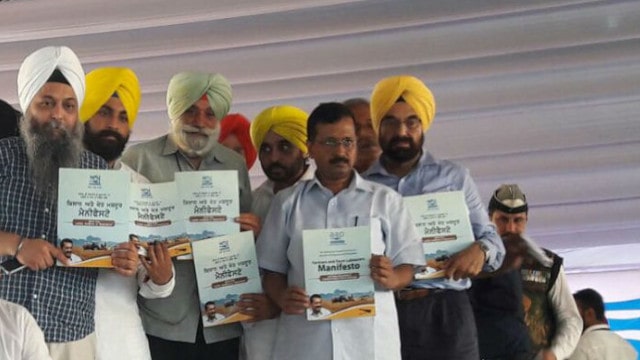 Finally its AAP's government in Punjab
AAP's supporter and leaders are happy to see their real impact, after newly formed Congress government took decisions in their very first cabinet meeting. Land mark decisions were taken, which were taken more or less in the style AAP government has taken in Delhi.
More importantly decisions taken are also seems to be taken from AAP's election manifesto. We have never seen or heard this very new philosophy of Congress party, which lost in center because of anti people decisions and corruption.
Here are nine seven of the historic decisions by the newly form Punjab government :
1. End of VIP culture : Very first decision taken by Congress is to end VIP culture. No MLA, minister , including chief minister Amarinder Singh will have red beacon on his car. This also includes all bureaucrats too. This was introduced in Delhi , by AAP government and was not followed by BJP but Congress seems to be following it as they feel this is what people want them to do. Manpreet Badal came forward by taking lead, by saying no to VIP culture.
2. Reducing liquor shops to 50% in next five years : New finance minister Manpreet Badal made it very clear that , for them liquor is also not good for our state, so they have decided to reduce liquor vends to almost half the number, in phases in the next five years. We have listened to AAP leaders disclosing their plan to reduce liquor vends in a systematic way, that's what Congress is doing now. There are some big shots running liquor business in Punjab who belong to Congress, we have to see how they react to this decision.
3. New and Strong Lokpal : Strong Lokpal was the first demand raised by Anna Hazare in Delhi, against then Congress government, which was not accepted. This even lead to formation of new political party AAP, which won in Delhi and almost put all the traditional parties on their back foot by giving them strong competition. Now same Congress party is doing what AAP was intended to do, good for state and our country.