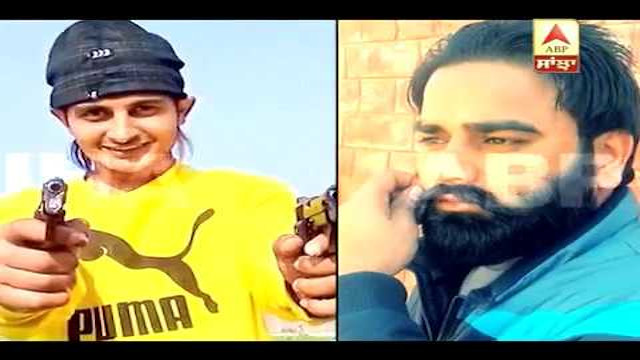 Gangster Vicky Gonder escaped from Nabha jail
Nabha jail witnessed major escape today , when gangsters in the police dress attacked the Nabha jail and helped many gangsters to escape from the jail. Mehal singh father of Vicky Gonder told that Harinder alias Vicky Gonder was very good athlete, who use to be Discus player, and participated in rural supports many times. Things were going great till he was in 8th standard but when he moved to Jalandhar sports club for further studies and to continue with athletics. He started moving the gangsters and started participating in small and big criminal activities in around Punjab.
Jagdesh singh brother of Vicky Gonder's father , told that his very good friend Sukha Kahlon, turned his biggest enemy because of some unknown reason. Sukha was killed in police custody by the Vicky Gonders' gang members. After this incident the Sukha gang members started sending threatening messages in social media sites like Facebook.
Jaswinder kaur mother of Vicky Gonder said , she always tried to convince him to leave the company of bad boys and should think about his parents and two sisters but never listened to her.
Jagdesh told that Vicky told him that he wanted to come back home and live normal life but his opposite gangsters will never let him to do so.
Dreaded Gangsters along with 2 terrorists escaped high security Nabha Jail