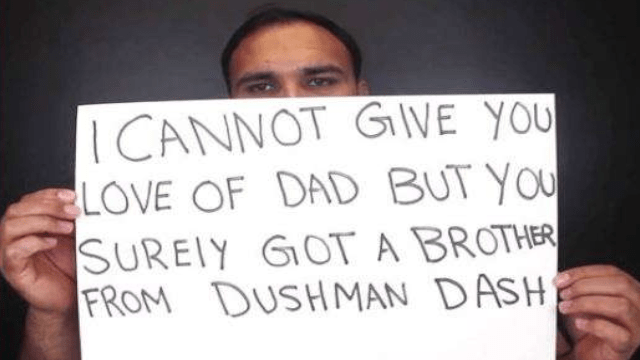 Gurmehar got support from Pakistan
Fayaz Khan from Pakistan, a country which is considered to be India's biggest enemy, has extended his support to Gurmehar Kaur. Gurmehar is center of attraction both in main line media and Social media, because of video which she posted to protest against ABVP.
She posted a video on Social media , in which she just show some placards , and didn't say thing , just make the content with her message visible.
Gurmehar was getting lot of support from around the world and within India too. Indian political leader came in her support after main opposition and ruling party BJP, opposed her.
She even got threatening calls and messages, where caller warned her of dire consequences if she didn't back track from her stand. AAP's national convener and chief minister of Delhi Arvind Kejriwal supported her and demanded arrest of those responsible for disrupting peaceful environment in educational institutes.
Gurmehar also got opposition within the country , Wrestlers sister, some cricketers , and politicians fr om ruling BJP government. But in all this , she got surprise support from across the border and that too from our enemy country, Pakistan.
Fayaz Khan a Pakistani, uploaded his video in support of Gurmehar. He created the video in Mehar's style, where in he just keep on showing placards without uttering a single word from his mouth.
He sent his message that he can't replace her father's love but surely he would like to be her brother. He has written that he would like to come to India but he need visa for that.
He also want two countries to live peacefully and resolve there issue amicably. He has also written that he has lost his near one's in Kargil and understands her pain too. He also felt sorry for her father.
Fayaz's video is getting viral on social media, as people are eager to know the message from Dushman Desh ( enemy country). Its really amazing to see people from her own country threatening to rape and kill her and someone from enemy's territory coming forward to support her as a brother.