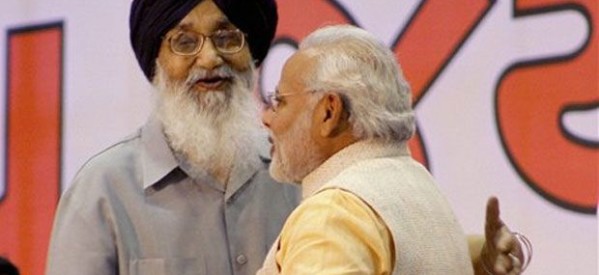 HC notice to Badals, Punjab govt on 'conflict of interest'
Just over two months after the business interests of the Badals came under the judicial scanner with an anonymous writer questioning the legality of elected representatives owning commercial activity, the Punjab and Haryana High Court on Thursday put the Chief Minister, Deputy Chief Minister and the state of Punjab on notice.
Taking up the matter, the Division Bench of Justice Satish Kumar Mittal and Justice Mahavir Singh Chauhan also issued notice for December 10 to Orbit transport company. It came on a petition filed by advocate H.C. Arora for directions to the state of Punjab, its Chief Secretary and other respondents to resolve the conflict of interest.
Arora demanded that the Badals should not be included in the process of taking decisions regarding the state's transport department and the state transport undertakings till they had shares in the transport companies. Arora had earlier made it clear that he intended to file a petition in public interest exclusively on the issue of "conflict of interest" arising out of "substantial shares of Orbit Aviations and other private transport companies owned by Deputy Chief Minister Sukhbir Singh Badal".
The developments had taken place less than six months after a 13-year-old girl died after her alleged molesters threw her off a bus owned by Orbit Aviation — a transport company owned by the Badal family. Arora and amicus curie R.S. Bains had made attempts to convince the Bench that the state of affairs in state transport undertakings in Punjab would not improve, unless the larger issue of conflict of interest was considered, as the Deputy Chief Minister owned a larger number of shares in private transport companies competing with government-owned transport undertakings.
The Bench, however, observed that the larger issue of "conflict of interest" could be debated only in a separate PIL. Quoting The Tribune, the anonymous "sufferer" had earlier written: "If a government employee cannot do any business in his or his family's name, how all Badals' are doing business of transport, cable TV, TV channel and sand mafia, restaurants and five star hotels, since the Badals are elected by the people just to govern the state and not to earn from the state".