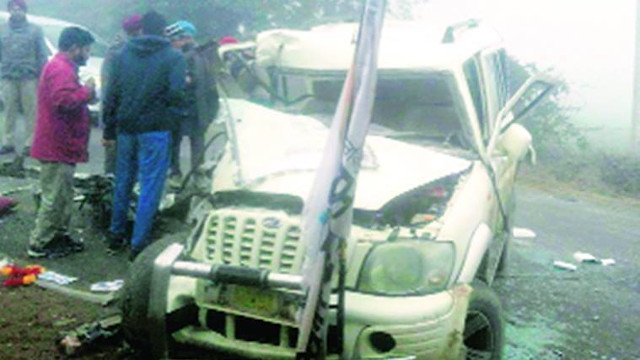 Jagraon AAP candidate injured in Road accident
Sarbajit Kaur Mannuke , AAP's candidate from Jagraon, was seriously injured when the scorpio car she was travelling collided with Tractor Trolley. Collision left Scoporio car bursted into rubble, with pieces of glass and steel lying allover the place.
As per the latest reports , AAP candidate is undergoing treatment in the hospital , where as the drive of the tractor trolley was killed in this accident after trolley was overturned. Sarbjit was admitted to DMC hospital of Ludhiana where her condition is said to be critical.
Police is investigation the reasons for the accident, which seems to be low visibility in the morning hours.