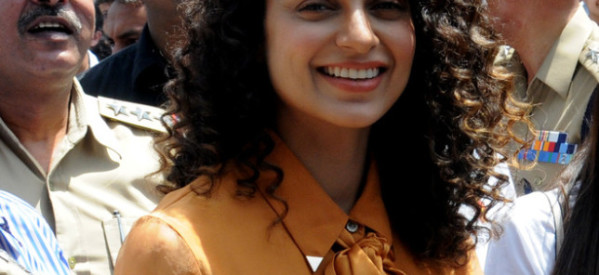 Kangana Ranaut: Life at 28!
Kangana Ranaut was a lanky teenager from Himachal Pradesh who struggled to make a position for herself. She has two National Awards and very powerful friends in the industry. People cannot stop talking about her talent. She speaks up about her mental state and her journey.
Oh God! It feels strange. I began working early at 17-18. Everyone I engaged or worked with was older and experienced than me. Be it Mahesh Bhatt sir or even my co-actors. I'm younger than most of my counterparts. I did not realize I would turn 28 so soon.
I like that about myself. I gave an intense performance in Gangster when I was 17, which was a big success. I have a paradoxical personality of this woman whose mind is that of a 60-year-old while her body is that of a teenager. But now I am growing old in age as well. And I am not that special anymore. I am losing an ambience around me. Earlier, I was a teen girl, who liked to wear t-shirts and shorts and wrote poetry. Now, I don't find myself awesome because I am 28 and I talk 28. That's quite normal.
As a child I was a delicate kid. Like I would sense what my parents wanted or understood how they felt at times. I could understand their needs, when they wanted us to be quiet or when they wanted us to be indoors. That's why it was shocking to them that I was the one who eventually offended them by joining industry. I think my maturity also came from my struggle in Mumbai. I was alone. It was do or die for me. That makes you liable for your actions as there is no stepping back. The entire process makes you strong and sorted. You realize your mistakes. Like if you mess up, you have to clean up.
I'm an introvert. I'm not a social person, I don't have huge friend circle. I keep to myself. I'm a private person. I'm close to Aamir Khan and his wife Kiran; I'm close to Manish Malhotra. I have created a personal balance with them. I'm a great follower of Aamir's work. You look forward to someone and you want to be like that person. I believe when your thoughts match, you become friends.