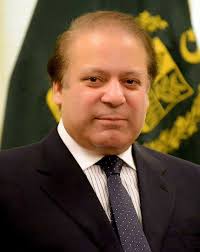 Kashmir kernel issue between India, Pak: Nawaz Sharif
Pakistan Prime Minister Nawaz Sharif has described Kashmir as a "kernel issue" between Pakistan and India and stressed the need for its early resolution.
"Kashmir is a core issue, which must be resolved. In my view, the sooner the two countries [Pakistan and India] start working on it, the better it would be for them," he said, while talking to journalists in London.
He arrived in the UK's capital en route to the US, where he will attend the 70 the UN General Assembly session. He said the issue of Kashmir should be discussed at all levels and forums.
"This issue should be discussed not only at international forums, but also at Pakistan-India bilateral forums," he added. On Afghanistan, he said "The two countries have agreed to not allow their soils to be used again each other and Pakistan is strictly abiding by this commitment."
The root of conflict between the Kashmiri insurgents and the Indian Government is tied to a dispute over local autonomy. It is a territorial conflict between Pakistan and India which started just after partitioned of India.