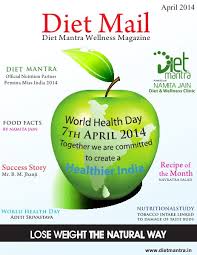 New Diet Mantra: Dietary Fibre from Various Food Sources Could be More Beneficial
We all know that fibre is important for a healthy diet, thanks to the numerous articles written on the subject, and the preaching by health experts and nutritionists world over. Although we do make some effort to include it in our diets, but most often it fails to be in our list of priorities. And we are especially referring to the carnivore lot here, who tend to run miles away when it comes to munching on green veggies.
It wasn't without reason that our mothers ensured that we finished our plate of greens when we were kids. Fibre refers to plant-based foods, which are high in its content. Whole grains are considered to be the best sources of fibre, followed by other food items such as veggies, fruits, seeds, nuts, etc.
A new research shows that people who get dietary fibre from different sources benefit more than those who limit their intake to a single source or follow a low-fibre diet. The recommended amount of dietary fibre per day is 38 grams for men and 25 grams for women. But quite often, we fail to live up to these numbers.
"Men typically get around 18 grams and women get around 15 grams," said Julie Miller Jones, professor emeritus at Minnesota-based St Catherine University.
High dietary fibre intake wards off heart disease
The Power of Fibre
While we all are aware that fibre is good for health, do we know exactly what it does for the body? To begin with, it contributes greatly to the process of digestion by regulating multiple facets. Since they are easy to digest and low on calories, weight watchers are always advised to load up on them.
Daily fibre intake also helps control cholesterol, blood pressure, glucose, insulin and excess weight, and as such, it is essential for a healthy heart. It is said that two fruits and three vegetables servings a day can help adults get their recommended amount of fibre.
"The problem is that when consumers choose fruits or vegetables, it is often low-fibre options such as one piece of lettuce and a thin slice of tomato on a sandwich," said the authors of the research, drawing attention to the fact that instead of looking at only plant-based options, people should strive for a mix of fibre sources, including fibre that has been added to food in the manufacturing process. For example fibre-fortified bread, cereals, yoghurt and pasta.
"A combination of naturally occurring and added fibre can increase the chances of achieving the health benefits of a high-fibre diet," the authors noted.
The study was presented at "IFT15: Where Science Feeds Innovation" event in Chicago recently.