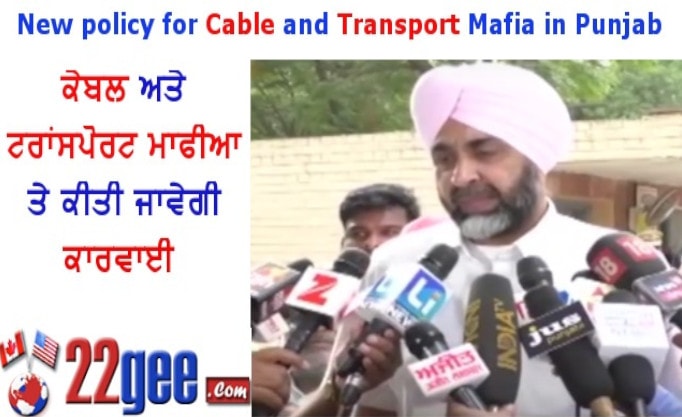 New policy for Cable and Transport Mafia in Punjab
So called cable mafia of Punjab may face difficult time in the coming days, that is what finance minister of Punjab is telling all via media channels. He told that cable mafia, didn't payed a single penny as a service tax which is pending for the last 10 years.
He alleged that the previous government didn't allowed new players to enter this arena and captured whole cable business to run it as mafia to promote themselves and attack opposition.
Punjab's finance minister Manpreet Badal alleged that not only cable , transport business was totally captured and run by the people from the previous government. He claimed that transport business is out of the claws of previous Akali government leaders now.
He told the media person that new transport policy will soon be implemented in the state and all those buses which were being run without any valid permit, will be taken off the road. These buses mostly belongs to the leaders of the previous Akali government.
A Cabinet meeting was held in Chandigarh , under the leadership of chief minister of Punjab, Captain Amarinder singh. Major decisions like new transport policy were taken and approved by the cabinet to be implemented soon.
Manpreet Badal told the media , that ,their government will implement all the directions given by Honorable High court ,regarding the violations of rules in the implementation of transport policies.