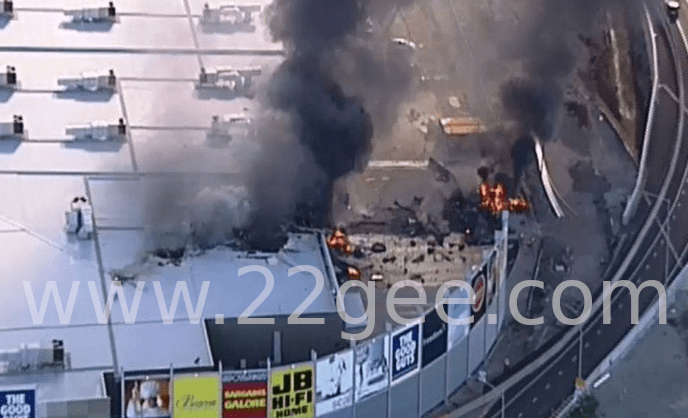 Plane crashed on shopping Mall in Melbourne Australia
A Chartered Plane crashed into a shopping Mall in Melbourne city of Australia. Plane was carrying five passenger at the time of crash, one of them was pilot and other four were American citizens. Reason behind the crash is said to be failure of airplane engine, which stopped working just after taking off from the Standard airfield airport.
Airplane took off from the airport in the morning at around 9 a.m. and crashed right into the wall of shopping complex and after which it caught fire , killing all the persons on the board.
A major loss of life was averted as there was no one in the store at the time of crash. In the day time and other opening hours , there are large number of shoppers present in this mall, which quite famous in the area.
A high level investigation is on to find out the reasons behind the crash as one of the main and immediate reason that come forward is failure of engine, but agencies are not taking any chances as there might be some reasons too.
Airplane accidents are very rare in the history of Australia but specially after 9/11 in which large number of people died in America, no one is ready to take such incidents lightly. In America planes were used as weapon or more like a missile to attack business centers in USA, killing large number of people apart from huge financial losses that took place.