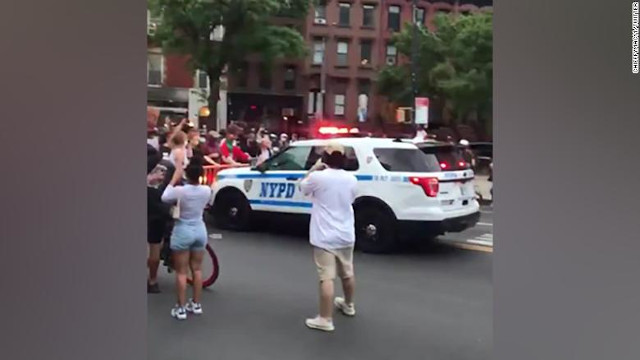 Police ran away after killing innocent woman : live video
Samana police killed an innocent woman when they had put up barrier in Samana. Villager from the surrounding places tried to catch the running police personals and one of them was captured by them.
Villagers interrogated the captured the police personal who told that they had put up barrier as per orders because of Nabha jail break. Many gangsters and dreaded terrorists escaped Nabha jail with the help of 10 to 15 gangsters who attacked the jail today. High alert has been sounded in the Punjab and surrounding states like Harayan.
Woman who was killed was travelling in a Maruti Swift car, which police singled to stop, but when the driver passed the barrier without stopping there, police opened fire killing one woman and inuring other sitting along with her. One motor cyclist was also injured in the police firing, who has been admitted in serious condition in hospital.
Eye witness told that police man when realized that they have killed innocent woman tried to escape the scene but one of the was captured by the mob, who told them one shera fired on the orders of SHO of the concerned police station.
Latest news : Parminder singh accused of helping gangster escaping , Arrested
Major news of the hour is, one Parminder singh accused of helping gangsters, escaping from the high security jail has been arrested in uttar pradesh's Shamili place. Parminder belongs to Jalandhar.
He escaped from jail few months back. He was arrested from the same car which broke the barrier in Harayan's Kaithal area. Police has also found unclaimed Verna car from village Solumajra, which may also have been used for jail break.