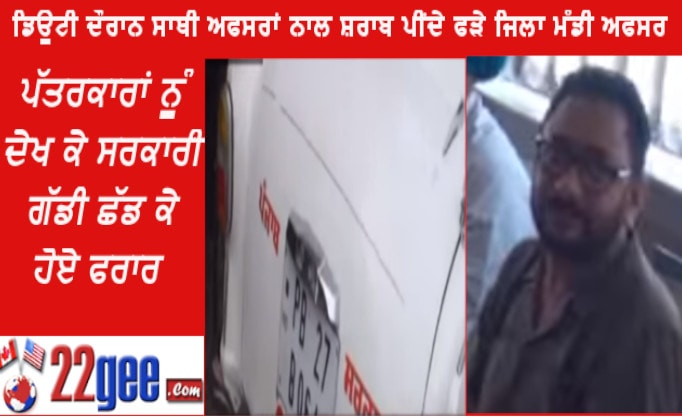 Punjab government officer caught drinking in duty hours
Punjab government senior officer was caught by media team of Jagbani, having party with friends in the duty hours. Important point is this party was organised on the pretext of some urgent meeting which turned into whisky party in the day time.
Government officer told the media that he came here for lunch only, but when asked about the drinks served on their table , he tried to avoid the questions from the media. Other government employees which were suppose to be in their office, serving public were also sitting along having fun. But on seeing the camera and questions from the media , all the employees started moving out of the hotel one by one.
This district level officer came to hotel on government vehicle provided to him for duty of the public, but later he escaped the scene leaving his official vehicle there only. He accompanies one of his colleagues private vehicle to get back to his office.
His driver told that they reached the hotel at around 25 minutes before he left with in some private vehicle. Office staff of mandi board told that their officer along with some staff including accountant have left the office for some meeting.