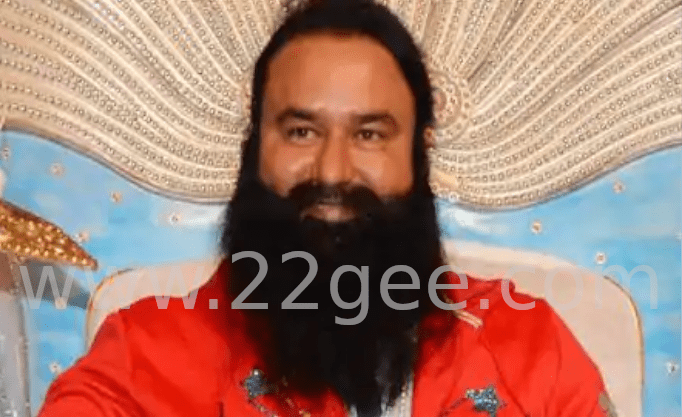 Ram Rahim sentenced for 20 years for rape
Special court organized at Rohtak Jail finally pronounced its verdict on the quantum of punishment for Sirsa Dear chief Ram Rahim Gurmeet Singh. The verdict on punishment was given on Friday at Panchkula, but today actual punishment was declared. Now Ram Rahim will have to stay in jail for around 20 years as expected. It was expected he may be sentenced to 10 years or may go in for life imprisonment for the culprit.
CBI counsel demanded maximum imprisonment for the rapist Dera chief, where as the defense counsel is asking for pardon and minimum punishment. They pleaded that as Ram Rahim is a social worker who works for the welfare of the society, he must be given minimum punishment. Defense counsel amazingly demanded that the Jail for the Dera chief Ram Rahim should be changed.
On other hand the judge Jagdeep Singh was said to have brought the whole judgment written with him and it was expected that the last passage will be written on the spot. He reached court room via helicopter. Judge started reading the judgment at around 3:00 PM. On the same time Ram Rahim kept on weeping and was begging for mercy and minimum punishment. He was wearing white kurta and Pyjama and a white head gear.
Haryana government showed its strict stance this time, as it was criticized both by people and media because of its failure in controlling violence that broke out after the conviction of Dera chief in Panchkula's special CBI court.
Punjab police was also on high alert and a very strict warning was given to all those bad elements who believe in violence.
Mobile internet service will remain suspended till Tuesday, and police is keeping eye on all the events in the state. Good news is the rail traffic has been reinstated in the state, which is a great relief for the commuters who were stuck at various places in the state. But Delhi, Rohtak and Bathinda junctions will remain closed for now. Educational institutes in the state were kept closed after the administration declared holiday yesterday, just avoid any mishappening in the state.
All the Dera's in the Punjab state are kept under high security and at the main Dera at Bathinda, curfew has been imposed. Sukhdev Singh SP Bathinda told the media persons that they keeping eye on every incident small or big and will ensure the safety of the people of Punjab. We all have noticed massive violence in Panchkula and some parts of Punjab , Haryana, Delhi, and Rajasthan.
Army along with Paramilitary force and Haryana police surrounded the main Dera in Sirsa on Saturday. As there are many Dera followers inside the Sirsa Dera, therefore the administration taking care of things, so that there may not be more losses of lives and property.
Army organized flag march in front of the Dera, and told the people in the surrounding areas to stay inside their houses, so that any innocent may not lose their life. One person was arrested who came out with a pistol and one AK 47 rifle, who was coming out of the Dera from the back side. He was accompanied by Punjab police personnel, who was also said to be arrested by the police.
In Phoolka village near Sirsa two vehicles were burnt by the mob at around 3:20 Pm when judgment was being read in the court room. Judge was told about the same by CBI counsel just before he was about to pronounce his judgment.