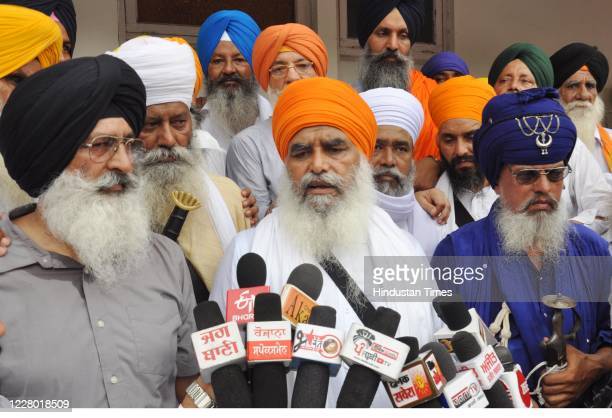 Sarbat Khalsa special meeting at Sangrur : Bhai Mand
In the increasing political activities in the state for the upcoming elections in 2017, Panthic groups are also getting ready for Sarbat Khalsa, for which various meetings are being called to prepare for the event.
One such meeting was called at Sangrur by , Bhai Mand to discuss and plan things for Sarbat Khalsa. All the panthic groups under the leadership of Bhai Mand , decided to discuss social issues along with Panthic issues.
SGPC and its elected members were declared servants of Badal family in the meeting. It was also decided that some kind action should be planned against Sukhbir singh badal before the 2017 elections in the state.
Addressing the meeting acting Jathedar of Shri Akal Takhat Bhai Mand said, that present government is least bothered about the sikh youth, who is into drugs and is having no work to do.
Suicides committed by farmers of the state who are unable to take care of their families and adopting suicide as the easier way, was also discussed in the meeting. Apart from that suggestions were also invited from the sangat to take some kind of action against Sukhbir singh Badal deputy chief minister of Punjab. What action and when it will be taken was not decided, but it may be taken while or before the Sarbat Khalsa meeting will be called.
Action against deputy chief minister sukhbir singh badal and SGPC president Avtar singh Makkar is expected in Sarbat Khalsa meeting for which suggestions are invited till 26th of october and suggestion with maximum votes will be implemented as an action against them.