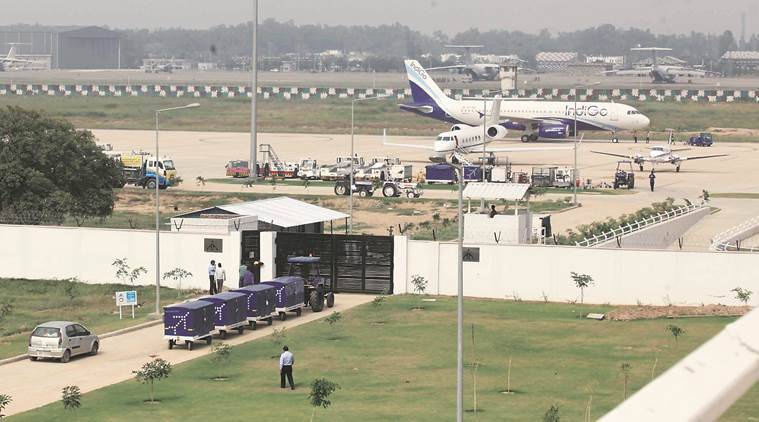 Search operation at Mohali International airport is over
Search operation at Mohali International airport came to an end late night, with search authorities declaring the information call as fake and declare the area safe for use. Actually police has received anonymous call from some person , who told them , that there is a bomb at the international airport.
After Uri attack on army base in which many soldiers laid down there lives, police and administration are taking all such calls and information very seriously. Meeting of threat assessment committee, was called in which representatives from administration, Punjab police, CISF, CRPF, Airport authority and airlines participated and after searching whole premises thoroughly its was declared safe.
Both Punjab police and CISF participated in the search operation separately and together to find any suspected object but found nothing. Search team used gadgets and sniffing dogs squad for search.
Finally K. Thakur assistant commander CISF, informed the reporters about the whole incident and declared the airport safe of any doubtful object.