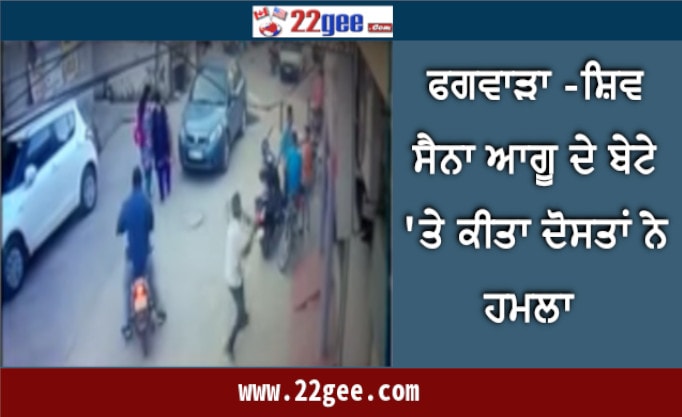 Shiv Sena Leaders son attacked
Son of Shiv Sena leader was attacked in Phagwara Punjab. Attackers which were six number , attacked with rods and baseball bats. Victim was sitting along with his friends outside the BJP Yuva Morcha office, was unaware of the attack, was taken by surprise by the attackers. The whole incident was captured in the CCTV camera installed at some distance.
Police have registered case against the six people, after the initial investigation and watching CCTV footage. No one was arrested till the last reports.
CCTV camera's are proving best security devices these days. In February this year only, four people attacked youngster outside his shop in Ludhiana. Attackers were caught on CCTV camera's installed near by, making things easier for police. Later it was found that there was some property dispute between the two parties.
Shiv Sena people are always surrounded with controversies. Last year one Shiv Sena leader RD Puri was arrested by police because he planned attack on himself in the year 2013. The reason behind planning attack on himself, was to enhance his security , by enacting drama of fake attack. Hope fully the latest incident should not be attack, as no one injured only car of the Shiv Sena leader was damaged.
The attackers broke all the glasses of the doors of the car that belongs to the victim.