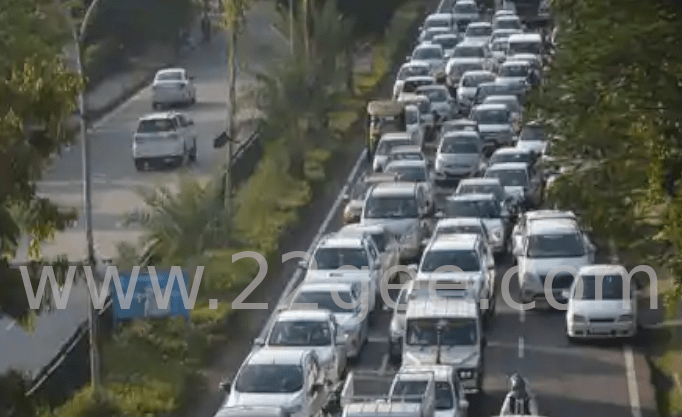 Traffic jammed for 5 hours on Mohali Airport Road
Mohali is known as a beautiful city in Punjab. But today morning i.e 2nd November, 2017 at tipper truck got tilted. This truck was coming from Ropar to Kharar. This truck got out of control and tilted on Mohali airport road.
Truck was fully filled with stones, when truck tilted it fell on the other opposite road by crashing all of the dividers there. Due to scattered of stones on road, airport road was freezed for 5 hours. With the help of corporation road got cleared by 11:00am. After clearance of these scattered stones on road movement of vehicles started again.