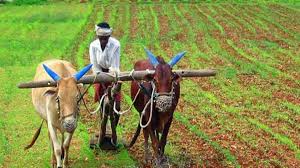 Basmati selling cheap, farmers block highway
Amritsar, 25 sept:
Farmers today blocked the Amritsar-Jalandhar highway in Manwala near here to protest distress sale of basmati. The police had a tough time dealing with the traffic. Led by Kisan Sangharsh Committee, the farmers first staged a protest outside the DC office here before moving towards the highway.
Addressing the protesters, farmer leader Sarwan Singh Pandher said they were forced to block the highway as the farmers were being fleeced in grain markets as basmati was being purchased at "dirt cheap prices". He blamed the Centre as well as the state governments for the current scenario.
He lamented that basmati 1509 variety was fetching Rs1,000 per quintal which was not sufficient even to recover input costs. As a result, debt burden on them was rising and many were being forced to commit suicide, he said. Pandher said the recent spell of heavy shower had added to their woes.
He demanded the price of basmati 1509 be fixed at Rs4,500 per quintal and basmati 1121 at Rs5,000 per quintal while warning the government of intensifying the agitation. He urged the government to announce a compensation of Rs40,000 per acre for the crop loss due to rainfall.
Besides, the farmer leaders also sought a compensation of Rs10 lakh and a government job for the kin of Rajinder Singh, a farmer who reportedly committed suicide due to low rates of basmati. Tarn Taran: Hundreds of farmers under the banner of Kisan Sangharsh Committee protested the low prices of basmati. They staged a dharna outside the office of the deputy commissioner and blocked traffic for several hours.