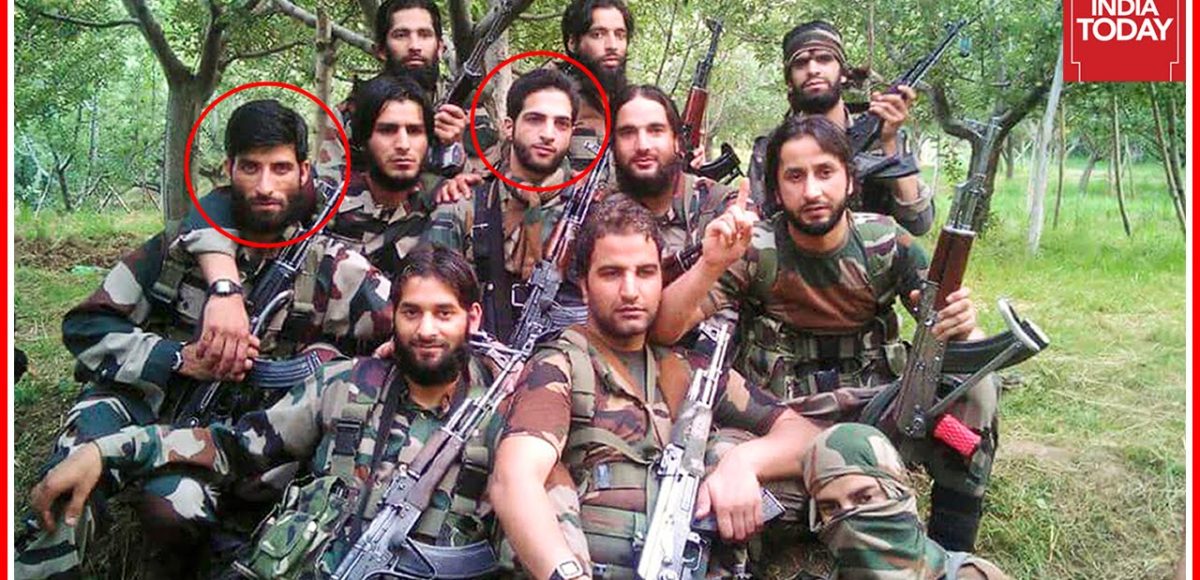 Burhan Brigade, New Terror Strategy Of Hizbul In Kashmir
This video shows the story of man who is replacing Burhan Brigade. There is a picture of 11 faces, 8 are neutralised by security forces. Burhan Brigade has been systematically restricted less than a month after his encounter by security forces on 1st July. A new terror video of Hizbul Mujahideen captured by India Today when this terror group planning new strategy.
Burhan Brigade, a mastermind of terror lies in memory of this terror group. Provoke passion Yuswani, who do brainwash in India to terror recruitments. This video shows young boys who were recruited from South Kashmir and SriNagar are seen getting trained to join Hizbul Mujahideen. This video captured from forests of South Kashmir.
Kashmir is on the edge, where new Burhan is taking birth, Mahbooba Mufti also commented on this situation. Burhan used to target young boys to recruit from educated families. Just watch this video where will come to know that how new terror strategy of Hizbul is taking birth in Kashmir.