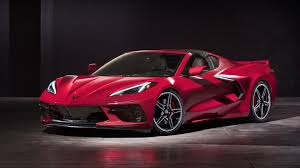 Car Lovers have some relief as RBI cuts Interest Rates of Car Loans by 0.5 points
Mumbai, 29 sept:
The Reserve Bank of India (RBI) on Tuesday lowered the benchmark repo rate, the rate at which it lends to banks, by 50 basis points from 7.25 per cent to 6.75 per cent while leaving the Cash Reserve Ratio unchanged at 4 per cent. This is expected to bring down cost of housing and car loans.
While reiterating the Central Bank's earlier commitment to bring inflation down to 5 per cent by the end of financial year 2017, RBI Governor Raghuram Rajan noted the slowing growth of the Indian economy. The GDP growth target for the financial year 2016 has been lowered to 7.4 per cent from 7.6 per cent. The Central Bank also warned that the poor monsoon would be an impediment in controlling inflation.
"A further monetary policy accommodation will be conditioned by the abating of recent inflationary pressures, the full monsoon outturn, possible Federal Reserve actions and greater transmission of its front-loaded past actions," the RBI said in its statement. The Central Bank noted that global growth, especially in emerging market economies were slowing down. However, it added, India was showing some economic recovery though it is still not robust. Warning of the impact of poor monsoons, the RBI said outlook for food inflation would improve if the increase in sown area translates into higher production.
The RBI said it expects Consumer Price Index inflation to average around 5.5 per cent in October-December and 5.8 per cent in January-March 2016 and finally moderate to 4.8 per cent in January-March 2017
Among other announcements, the RBI said foreign investment cap in the government bonds would be relaxed in phases to five per cent by March 2018. A hike in foreign investment limit in bonds will be announced every March and September. The foreign investment limits in debt will be fixed in rupee terms, said the RBI.