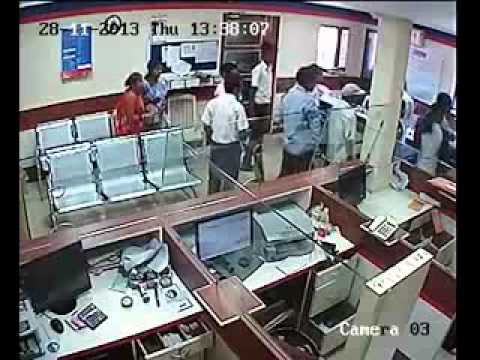 Central Bank of India robbery CCTV Footage
A gang of 4-5 men robbed Central Bank of India. Among these men, one man came inside bank alone and scanned whole scene there. Then he called other men inside bank to rob. All men came with covered face except one man.
People get shocked when robbers showed their guns and asked employees to hand over cash to them. Robbers asked public people to sit on chairs who came to bank to do their bank work. As soon as more people came to bank, robbers asked them to sit on chairs.
Once all cash get handed over to robbers, they moved away and shut down the shutter of bank before leaving place. Employees with other people called someone from outside. One old man got fainted and taken to hospital.