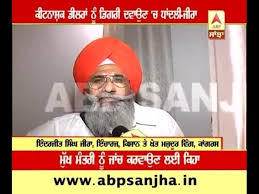 Degree Scam after Pesticide Scam !
Degree Scam after Pesticide Scam ! :
Rayat and Bahra university has been awarded permission to hold course for farmers, for which they are not prepared.
As per allegations, Punjab's top universities like agriculture university which may offer the same course at very low fees has been ignored. Inderjit singh zira alleged that agriculture minister might have gone in big deal behind the scene to award private university a course which has no experience or infrastructure to train 12000 people intended to go for that course.
He further said Agriculture minister is going to repeat scam as he did earlier in case of pesticides.