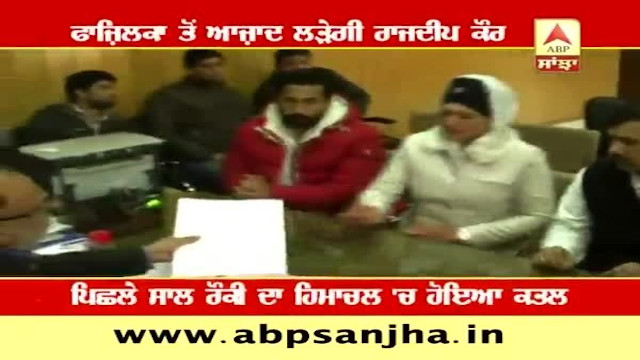 Gangster Rocky's Sister will replace Rocky in Elections 2017
Gangster turned politician Rocky's sister will fight elections in place of Rocky. Yes Rajdeep Kaur sister of Jaswinder singh alias Rocky , who was killed by rival group in Himachal Pardesh near Chandigarh, will give strong fight to BJP's ex-minister Surjit Jiani. Rocky had given very strong fight to ex-minister and now people want his sister to context elections from the same seat of Fazilka, Punjab.
Rajdeep was accompanies by Dhananje Singh , who is well known politician of Uttar Pardesh. He is the same person who won on BSP seat and is very famous for using muscle power to influence people specially voters. When asked by media , he told that he is having family relations with Rocky's family and that is the reason he came all the way from UP to support Rocky's sister. He said , he is having full faith in election commission and in case of fair elections, Rajdeep kaur will surely register win in this elections.
In 2012 elections Rocky fought hard battle with Surjit and was able to score good number of votes in his favor. Huge crowd which gathered during time of filing nomination by Rajdeep is a clear indication that Surjit Jiani is having very strong candidate again and will give him tough fight once again.
Rocky was killed to revenge Shera Khubans death, who was killed by Bathinda police in encounter but later Rocky was accused of getting Shera killed in fake encounter