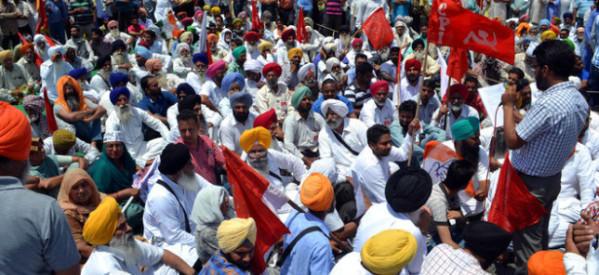 Head injury killed her: Autopsy report
The autopsy of Arshdeep Kaur, a 13-year-old girl who was allegedly molested and pushed off an Orbit Aviation Company bus by her molesters in Moga district five days ago, has suggested head injury as prima facie cause of death.
The post-mortem was conducted at Guru Gobind Singh Medical College and Hospital Faridkot yesterday. A group of three doctors which includes a surgeon, a gynaecologist and a forensic expert in the college, conducted the post-mortem. The gynaecologist was the chairperson of the panel.
While the viscera of the deceased has been sent to Patiala for chemical analysis, the primary analysis of the dead by the doctors during autopsy found that she had died of a dreadful head injury, may be after she was thrown out of the moving bus.
There were many tissue bruises, including swelling and scrape, small cuts and minor burns after she fell off the bus. The panel suggested, "The brain injury she suffered confirmed to be deadly. It was a frightful head trauma that happened when the brain was jarred or shaken hard enough to bounce against the skull."