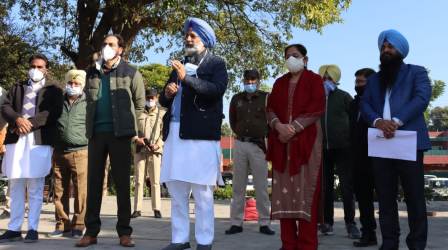 Health Minisiter used abusive language ਸਿਹਤ ਮੰਤਰੀ ਨੇ ਕੱਡੀਆੰ ਗਾਲ੍ਹਾੰ
Health minsiter use abusive language in Moga hospital ,where whole staff was abused by Jayani.
He not only used bad words for hospital staff but director of the department was not even spared by the health minister.
Moga was having many Diarrhea cases, that is the reason why he was visiting the hospital to take account of measures being taken and type of facilities being offered to the patients, but the language used by minister was not according to his status for which he is already well known.