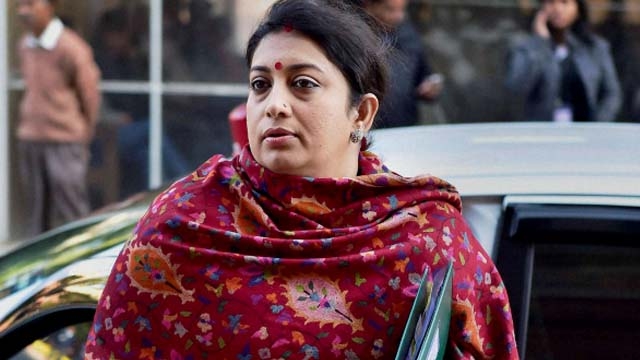 Highway accident: Eyewitness says "Smriti Irani made calls for help"
Amid ongoing controversy over the accident happens on the Yamuna Express way where a doctor was killed and his young nephew is critically injured. An eyewitness on Monday has contradicted the statement which was made by the victim's daughter and he said that Union HRD Minister Smriti Irani do came out of the car immediately and made calls for the help.
Smriti Irani's convoy had rammed into the vehicles which were very much piled up because of the accident. She do come out of her car immediately made calls for their help after he explained the situation to her and within 10 minutes, the ambulance was there, he said.
But earlier, the daughter of victim, who died in accident, after Irani's cavalcade hit the vehicle and said that she pleaded before her with folded hands but the Union HRD Minister didn't provide them any help.
Irani's convoy was caught in a car pile-up following an accident on the Yamuna Expressway on this Saturday. Whereas, Irani, who was on her way to Delhi was escaped unhurt.
During Speaking to ANI, who is the daughter of the deceased doctor said that the car of the minister hit us from the behind. And Irani came out of another car, and the daughter pleaded before her with folded hands for her help but she did not provide any help and then one another car came from behind and hit her father again and her father died & if that other car would not have hit his father then he might have been alive today& this is told by daughter of the victim to ANI.
In the series of tweets related to the accident, the HRD Minister had also informed earlier of her well being and thanked the people for their concern.That she tried to help the injured that were lying on the road for quiet sometime & ensured that she reaches the hospital.
She also prays for their safety. She also said that she also ensured the people injured in the accident were taken to the hospital and thank other ones for helping out. An FIR has also been registered in connection with this accident, according to reports.