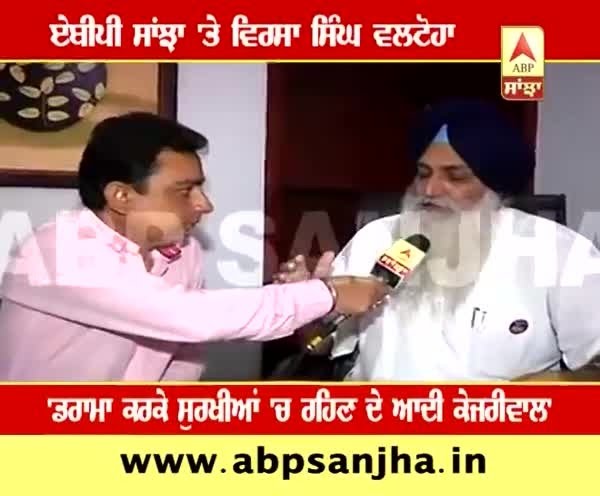 Is Kejriwal helping riot victims only for being in highlights?
Delhi Chief Minister, Arvind kejriwal announced that , his government will repair and do all required maintenance of 1984 riots victims as they are living in very miserable conditions.
On this senior Akali leader Valtoha, reacted and said that Delhi government is making such announcements , keeping in view Punjab elections, its just a election stunt and he will not be able to full fill this promise.
He further alleged that AAP is under fire because of recent incidents like youth manifesto pictures, statements of AAP leaders which upset religious sentiments of the people and more recently front page photo of Arvind kejriwal in Nihang singhs attire, and now AAP is trying to save its skin from those issues by diverting attention of masses.
On question about Arvind's wife leaving job by taking VRS, Valtoha reacted in very different way, he said there are many politicians whose husband or wife's are working in government departments because this is very helpful to family , as they are getting monitory help, but in case of Kejriwal , he don't need this help as his pockets are full of money.