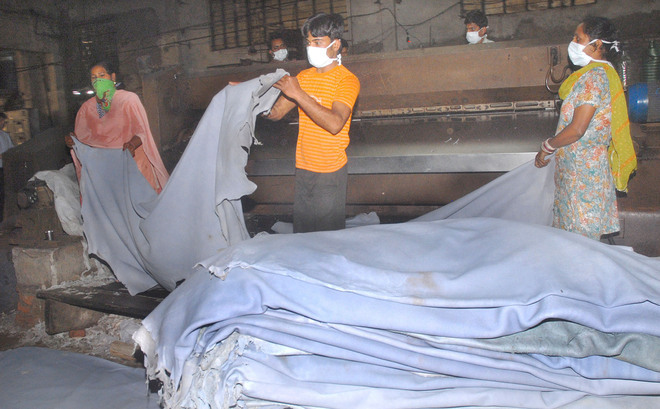 Jalandhar Leather Industry crisis in PPCB act
The Jalandhar Leather company is in dejection. Before 2 years, every year the industry got 850 crore orders. but today only 300 orders are given to the industry. The Punjab Pollution Control board sealed their drums because of improper use of Common Effluent Treatment Plant (CETP).
The Tanners has declared that they heavily paying for cluster. the owners said that 5 millions ltrs/day were commissioned through a private company. It was unable to treat the discharge fully. It had never capacity of beyond 3.5 MLD. another MLD's was non-functional.
The President of the Punjab Leather Federation says" Because of the PPCB sealed the drums, We could not pick the orders giving to us and can't reports the restriction. This is the great loss of orders. Every Month Lakhs of rupees we have payed for common facilities."
Since last Nov, the High Court of Haryana and Punjab are monitors the functioning of the leather. Then the court had appointed the Chairman GS Majithia, Chief Engineer. They are monitored that"there is a huge amount of sludge lying in the open which is not appropriately wiped out and had largely incapacitated the CETP".
The court had asked the contractor to ensure that the filter presses of adequate capacity were installed at the CETP site for drying sludge and also directed the interim chairman and the vigilance officer to check that effluent discharged by the tanneries is within the prescribed norms.