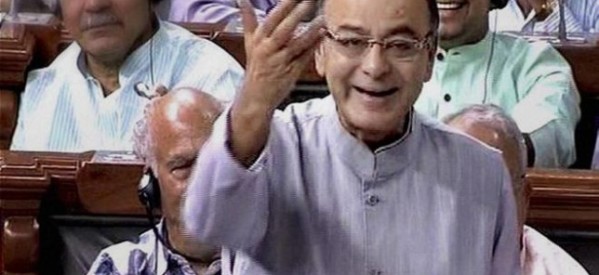 Many States Want Land Bill Amended, Says Finance Minister Arun Jaitley: Highlights
Finance Minister Arun Jaitley, alongside Rural Development Minister Birender Singh and NITI Aayog Vice Chairman Dr Arvind Panagariya briefed the media on the 2nd Governing Council meeting of the NITI Aayog. Here are the highlights:
16 Chief Ministers were present.
Prime Minister Narendra Modi chaired the meeting.
Most states were not able to implement the Land Acquisition Act passed by the previous government.
There was a common view raised by many states that the Land Acquisition Act needs to be amended.
There are no two views that land is necessary for development.
Chief Ministers suggested that the centre work towards evolving a consensus on the Land Acquisition Bill.
At the same time, they added that states cannot indefinitely wait for the consensus.
If the centre can't evolve a consensus, then states should be given flexibility to create their own laws with respect to land acquisition.
Some Chief Ministers had informed the PM of their inability to attend today's meeting.
Those who chose to boycott the meeting must introspect whether not attending is in consonance with spirit of cooperative federalism.
The Prime Minister concluded that the centre will take into account all the suggestions made by the states and it will be the government's priority that development isn't stalled.
We factor in all views before making decisions.
Centre has exempted itself through 13 laws.
No decision was announced today.