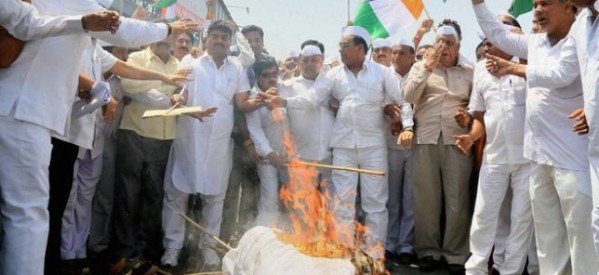 Night curfew ends in city as protests dip
Baltimore Mayor declared on Sunday that she has ended a city-wide night curfew that she imposed last Tuesday after violence erupted during protests over the death of a black man who suffered fatal injuries while in police custody.
"My goal has always been to not have the curfew in place a single day longer than was essential. I hope that we have reached that peak today," Blake-Rawlings tweeted.
At the same time, Baltimore was on Sunday to observe a day of prayer two weeks after a 25-year-old black man died of injuries suffered in police custody in a case that has led to criminal charges against six officers.
State Senator Catherine Pugh said, "What took place in Baltimore sets the bar for prosecutors throughout the nation. It enhances the level of what you can do."
After a day of brutality on Monday, when rioters torched buildings and cars and threw rocks at police, the mostly black city of 620,000 people has seen a week of largely peaceful demonstrations and marchers that swelled into the thousands of people on Friday and Saturday after charges were brought.