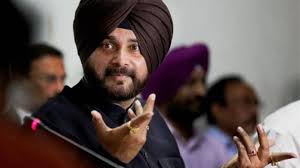 No new Party to save Punjab from Akali-cong : Navjot Sidhu
After creating ripples in the state politics, by forming fourth front 'Awaaz-e-punjab', Navjot sidhu, now sent another googly for the people of Punjab. In his latest statement, he declared that in favor of the people of Punjab, they have decided not form political party , as this will give direct benefit to Akali and Congress parties.
Actually right after the day they have formed new front, there was strong feeling the political circles that, this front is going effect directly negative vote which will otherwise would have gone to AAP. This means fourth front will directly help Shiromani Akali Dal the ruling party or the opposition party congress which is looking for forming government this time. Earlier Bains brothers have decided to field candidates on all the 117 seats of Punjab, but now sidhu declared that it will make things against the interest of the people of Punjab.
Sidhu further said, 3 months period is really very short period to fight elections for a new party. As per sidhu a new party need atleast 2 to 3 years of time to fight elections and win. There front donot want to play the role of spoiling the strong opposition which can defeat ruling party and stop congress as well from coming to power.
Navjots singh sidhu's wife also made it clear that there front will support any party including congress or AAP, if there vision matches their fronts vision. She further said, they are against Akali-Bjp government and will sacrifice anything to stop them from coming to power again.
On the other hand Bains brothers also endorsed the sidhu's statement. Now question arises is what will be the next plan of the front which included Bains brothers and Pargat singh along with sidhu. This front came into existence after sidhu, left his Rajya Sabha seat and formed a new front.
It's not clear if this front is going to support AAP or Congress to defeat ruling party.