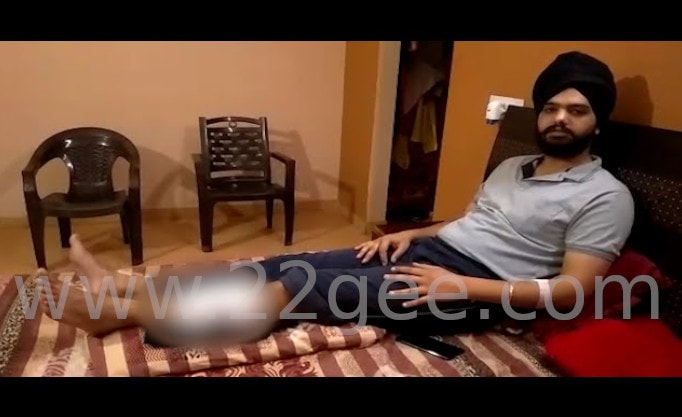 Punjab police in action shots fired , gangster arrested
Even after change in government in Punjab, Punjab police is still working hard to control mushrooming gangs in the state. There were allegations against the previous government that they were shielding gangsters to use them for their political purposes.
In the last elections of held this year, gangs and drugs were major issues in the state. Ruling government assured in their elections manifestos that the were clean up state and free it from the gangs but this seems to be difficult for now.
In the latest incident a small village Kohala in Ferozpur district, waked up with shots fired by police. The whole village was cordoned by the police and house to house search operation was conducted to catch gangsters.
Police got information from their sources about the three gangsters hiding in that village. Police swung into action after receiving information about the gangsters. Police encircled whole village in the early morning started the search operation. Villagers were so terrified that they stayed inside their houses and didn't dare to step out.
Villagers told the media persons that they heard few shots fired in the early morning which made them frightened and the whole environment was terrified. An announcement was made by police using loud speakers to make locals about the hiding gangsters and alert them all.
Jaswant singh one of the local resident told that police cordoned the village around four in the morning. He said they heard fire shots and were frightened to see around four to five hundred strong police force present in their village. He said police thoroughly checked each and every house in their village and finally arrested three people who police said were gangsters.
Undisclosed sources informed that police was actually looking for the these three gangsters only which they finally arrested. But police personal told that they were not able to catch the right person.
Three gangsters arrested at Kohala village in Ferozpur will be interrogated by the police to dig our more information and search operations were still on.