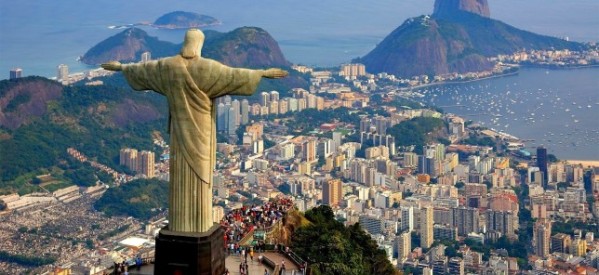 Rio de Janeiro is the second largest city in Brazil. Rio is one of the most occupied cities in the Southern Hemisphere and is known for its natural settings.
Christ the Redeemer is perched atop the 710 meter high peak of Corcovado Peak. The sculpture of "Cristo Redentor" stands with arms spread, gazing calmly out over the city. Most tourists take a vertical prong train to reach the base of the crowning point.
Christ the Redeemer, the largest Art Deco statue in the world, appeals visitors to Corcovado Mountain. Rio's Carnaval celebrations are astonishing that includes feasting, costumed festivity, music and dance.
Ipanema is the beach made famous in the bossa nova song "The Girl from Ipanema" in the 1960s remains one of Rio's most popular tourist destinations today. The beach is surrounded by a well-maintained blocks of shops, stalls, cafes, and restaurants as well as a series of clubs and theatres.
Jardim Botanico gives space for over 8,000 species of plants.
The Lagoa area is not only the most restricted neighborhood in the affluent Zona Sul district. It is also resident to a large pool known as the Lagoa Rodrigo de Freitas. The four-mile track surrounding the lagoon is a favorite spot for joggers and cyclists. Open restaurants and cafes beside the shore offer stunning views of the lagoon and the beaches beyond.