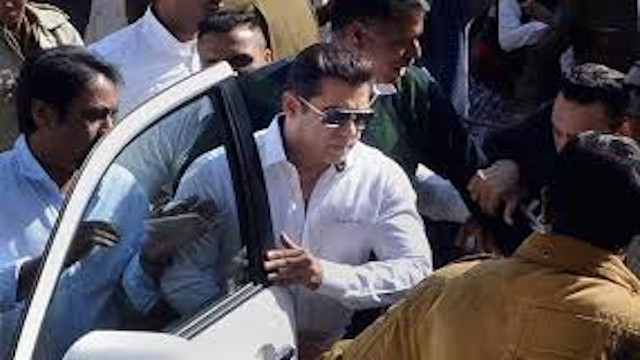 Salman Khan acquitted in illegal arms case.
Salman Khan acquitted in illegal arms case. Bishnoi community will challenge the decision of the Jodhpur court in High Court.
The promulgation announced by state president of Rajasthan Shivraj Bishnoi of Bishnoi community.After the decision the state president of All India Jeev Raksha Bishnoi Sabha said that in the investigation of arms case it was found that license had expired.
He said "the end of the license period of weapons is a recorded crime in itself And acquittal in recorded crime is very wrong.It is the fault of investing agencies.In such case we will challenge in the High Court".
In 1998,during the shooting of the film "Hum Sath Sath Hain" Salman Khan was charged with poaching.At that time four cases were registered against Salman Khan.A case was also of the use of illegal weapons in the hunt in Kankani which was under arms act.And in this regard the Jodhpur Court has acquitted Salman Khan.Salman Khan has been acquitted by the Court giving benefit of doubt.