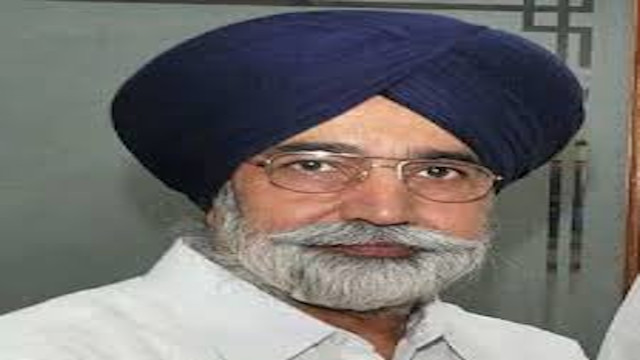 Senior Akali leader Malooka in big trouble
Shiromani Akali Dal SAD, always present itself as savior and representative of Sikhs, but senior Akali leader Malooka has done something really worse. A video surfaced on social media yesterday, in which senior Akali leader and minister Malooka was seen, standing along with others in a gathering where mockery of Sikh Ardas was made, by some unknown people.
Senior Akali leader Malooka in big trouble now as, this is seen as attack on Sikh sentiments and specially during elections this may prove disastrous for SAD.
Akal Takht's jathedar, Giani Gurbachan Singh has taken serious note of the whole incident. In his notice he said, this kind of action , that too by senior cabinet level minister, has directly attacked on Sikh sentiments.
He has directed the SGPC (Shiromani Gurudwara Parbandak committee) to get that video and find the facts about the video and Malooka's role. He also directed SGPC to send complete report of the whole incident to Akal Takht at the earliest, so that next action can be initiated accordingly.
According to the available information, a special ceremony was taking place on the opening of party office by Sikandar singh Malooka, where this incident took place. Sikhs are angry over the role played by the minister, who instead of stopping this drama, stood silently and let the whole thing go on without any problem.
Here is new Ardas by non Sikhs
Now you decide if its right or wrong, as Sikh, this is mockery of Ardas, but everyone has their thinking, perceptions and have right to religion.