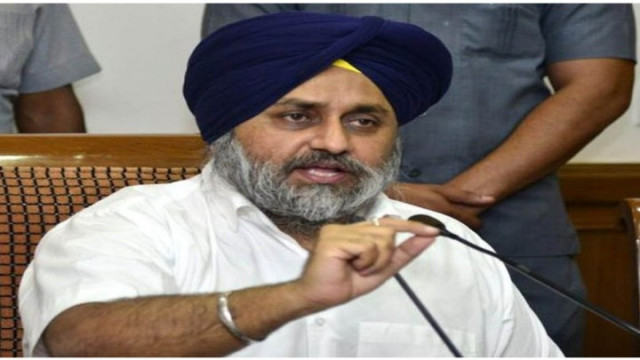 Sukhbir Badal orders withdrawal of cases against protesters
Chandigarh, 17 Oct:

Punjab Deputy Chief Minister Sukhbir Singh Badal on Friday directed police to withdraw all cases registered against people protesting against the desecration of Guru Granth Sahib during the last one week. In a statement here, Badal said the sentiments expressed by the protestors were the "result of extreme provocation" and the government was with them on this issue.
"My sentiments have also been deeply outraged by the desecration, and I can understand the actions of the people," Badal said. Sikh groups had protested the desecration of the Sikh holy book.
At least two people were killed and nearly 70 injured, including police officials, on Wednesday in clashes between police and Sikhs near Kotkapura town in Punjab's Faridkot district, 230 km from here. Badal, who also holds the Home portfolio, said he had directed the Punjab Police to withdraw all cases registered against protestors at Kotkapura and Behbal Kalan, both in Faridkot, and anywhere else in the state.
"My conscience does not allow me to spoil the future of any youngster who has reacted in a charged manner after hearing of the desecration of the Sri Guru Granth Sahib ji," said Badal. He had announced a reward of Rs 1 crore to anyone giving information about those who desecrated the holy book.
In an appeal to Punjabis to maintain peace and communal harmony, Badal said: "There are some forces who would like to disturb peace in Punjab. We must not let such people succeed in their nefarious designs." Chief Minister Parkash Singh Badal ordered a judicial probe into the desecration of the Sikh holy book and the violence.
The desecration took place in Bargari village in Faridkot district. Meanwhile, Badal today ordered the suspension of Moga SSP Charanjit Sharma with immediate effect for lapses in duty.