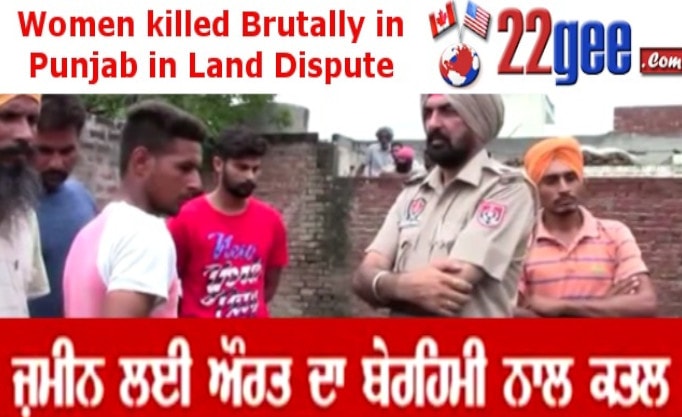 Women killed Brutally in Punjab in Land Dispute – Worst event in punjab
woman was brutally killed by her brother-in-law when she was alone at her home. Reason for murder is land dispute which was going on for past long time. Woman's husband and her two sons were in court to give their presence for date of their ongoing land dispute case.
When family member went for court, younger brother of woman's husband came to her home with weapons like knife and hammer.
Woman's brother-in-law entered home and had fight with her and cut her neck using knife. Woman screamed loudly and and people came to home to save her , but till people reached at her home , she was dead .
One of the other neighbour boy reached to escape her but attacker also attacked on him and he run from victum's house to save his own life .
Attackers run from village after doing killing woman . The name of the victim is Harjinder kaur , from village bardar , Barnala.
One of the son, of Harjinder kaur said to police that they had a land dispute with their uncle from a long time . He also said that today they all family members except from their mother went to Barnala District court , to attend court date.
Our uncle know that ,our mother was alone at home , he came and attacked on our mother with knife.
Police registered a murder case against Kuldeep Singh. Harjinder Kaur's husband told to press that his brother used to threaten that he will kill my family and in regards to this Harjinder Kaur's husband longed complaints many time to police against his brother, but police didn't took any action. Harjinder Kaur's husband said that as a result his wife has been killed and police is also responsible for it.