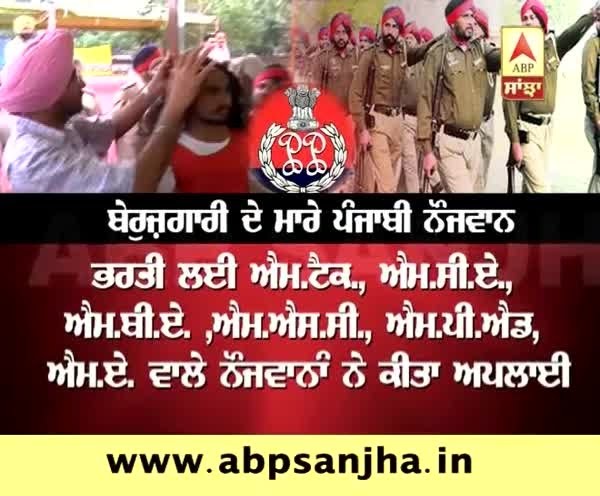 Youth of punjab effected by unemployment come for police recruitment.
This video is having news from Amritsar where Punjab Police recruitment has been started. 600 applicants give test everyday. Due to unemployment there comes very strange stats like number of vacancies to recruit employees is 7416, but applications for these positions are near about 6 Lac.
As per stats 6252 vacancies are for boys for which 4, 58, 562 applications are submitted for test. And for girls 1164 vacancies are there for girls for which 1 Lac applications are submitted for test. But strange news is that postgraduate and graduate pass out students also submitted application for job. These postgraduate and graduate includes M.Tech, MCA, MBA, M.Sc, M,BED.
12th pass is minimum eligibility for these recruitment. Applicants who are postgraduate and graduate don't have any separate eligibility due to which they feel very much demotivated.First time in recruitment process Dope test is being conducted to confirm that any drug addict should not be allowed to get job in Police Department. Girls are relaxed from this test.Dr. Tarlochan Singh told about dope test procedure.