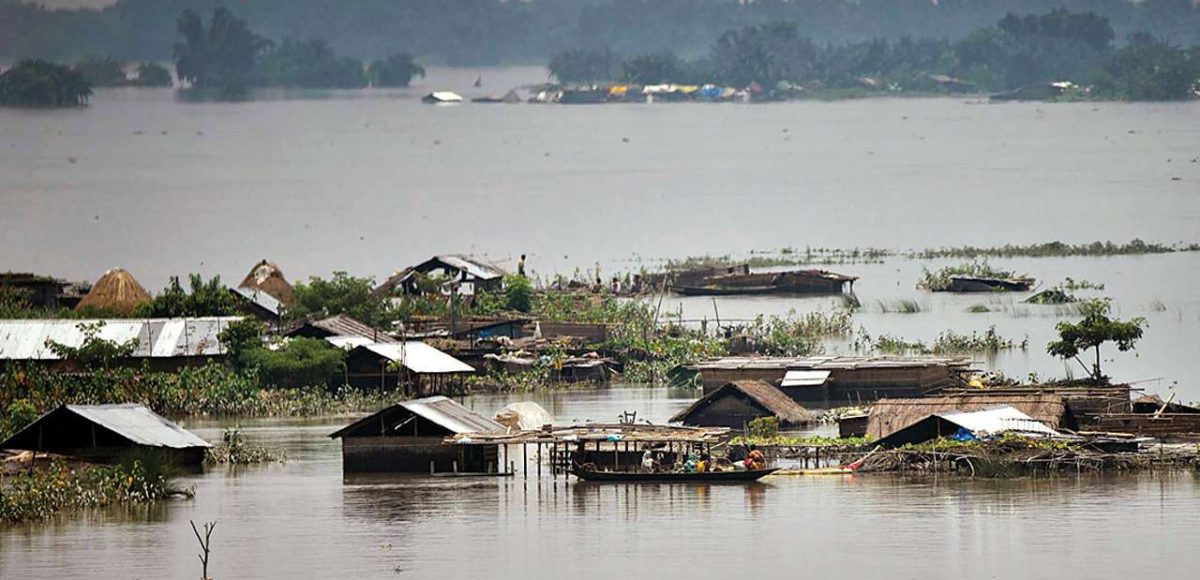 65,000 People Affected From Floods in Assam
Dispur: 65,000 people in over 155 villages have been affected due to the incessant rains and floods in the state.
Assam State Disaster Management Authority (ASDMA) said in its flood report today that the affected villages are in Dhemaji, Lakhimpur and Sonitpur districts.
Sonitpur district bore the brunt of the disaster with nearly 50,000 people suffering, followed by Lakhimpur with over 13,000 people being affected, it said. Over 1,600 hectares of crop areas are under water.
Authorities have opened seven relief camps in Sonitpur, where 7,712 people are taking shelter.
The flood waters have also washed away two parts of a road and two embankments were breached in Lakhimpur, while five roads were damaged and several embankments were breached at four places in as many rivers in Sonitpur.
At present, is flowing above the danger mark at NT Road crossing in Sonitpur, ASDMA said. Flood situation at Gohpur sub-division of Sonitpur district have worsened as heavy rains lashed adjoining areas in Arunachal Pradesh since last night.
Officials said the railway tracks at Magoni Rahdhola were damaged by flood waters.
Lakhimpur Deputy Commissioner Debeswar Malakar said rescue teams of State Disaster Response force and National Disaster Response Force have been alerted in the district.