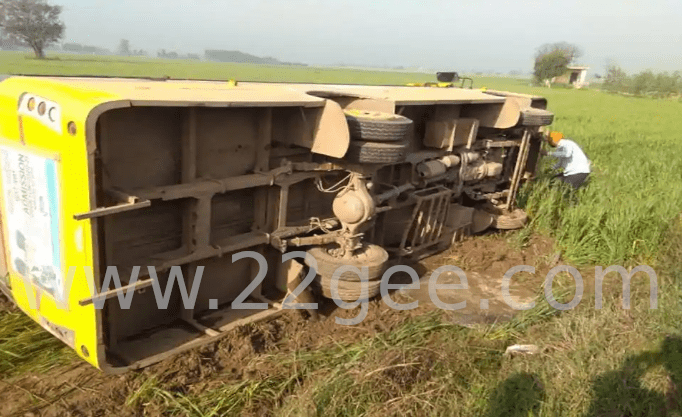 Akal academy school van collsion
Accidents in Punjab are increasing day by day, mostly all of these incidents are happening due to dense fog. Latest incident happened in Talwandi Sabo, where school van of Akal Academy collided in a tractor trolley. This incident happened near village Jaga Ram Tirath.
Total seven people got injured in this collision which includes 3 school students. One of these students is in very critical condition. So during winters it is always recommended to drive any of the vehicle at vry slow speed because no one knows what get happen in the next second.