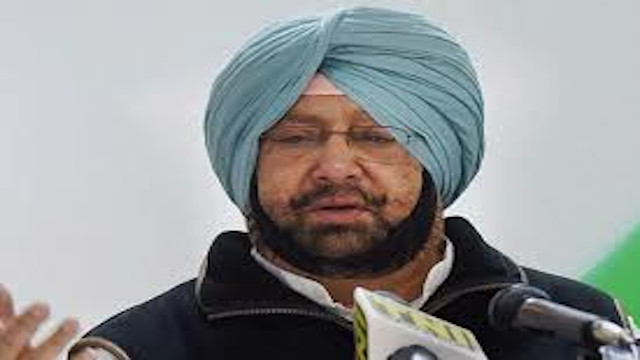 Captain Amarinder finally declared CM Candidate by Rahul
Congress party was attacked by opposition parties for delay in declaring their candidates and not nominating their chief ministerial candidate. But on his first visit to Punjab after declaration of elections , Congress party chief Rahul Gandhi , declared the name of captain Amarinder Singh to be their chief ministerial candidate.
Rahul Gandhi was in Majithia to support congress candidate Lali majithia there. While addressing the rally, Rahul ended all speculations and gave full command to captain. He unleashed salvos on opposition parties. He alleged that Punjab is being ruled by business family of Badal's, who are just paying attention to their family business not the state. He alleged whole of the transportation business is owned by Badal's and state transportation system was badly effected and almost destroyed by them. Then he raised the question of drugs in the state , his attack was clear and to the point as Bikaram singh majithia was named by one of the accused Bholla in the drug case.
Rahul Gandhi also talked about land , cable, liquor and sand mafia being operated by Badal's. He alleged that people of Punjab are being robbed by the ruling party and only Congress party can do good for the people of Punjab.
Aam Aadmi Party was also on attacked by Rahul. He alleged that AAP is going for false promises only and none of the promise was fulfilled by the party in Delhi. After introducing Sidhu to congress party , who is trying his best to get new life for dead congress, now its prince landed into the war zone and let's see what happen next.
Bikram Majithia offer plane for Rahul Gandhi
Reacting to the news of Rahul Gandhi arriving in Punjab, Bikram Majithia said , he can send a plane for Rahul as he really happy to know that Rahul is coming. He said Rahul is having track recording of helping opposition win over congress candidate for whom he ask for votes. Majithia requested Rahul to visit maximum constituencies so that Akali may win from all those places easily.