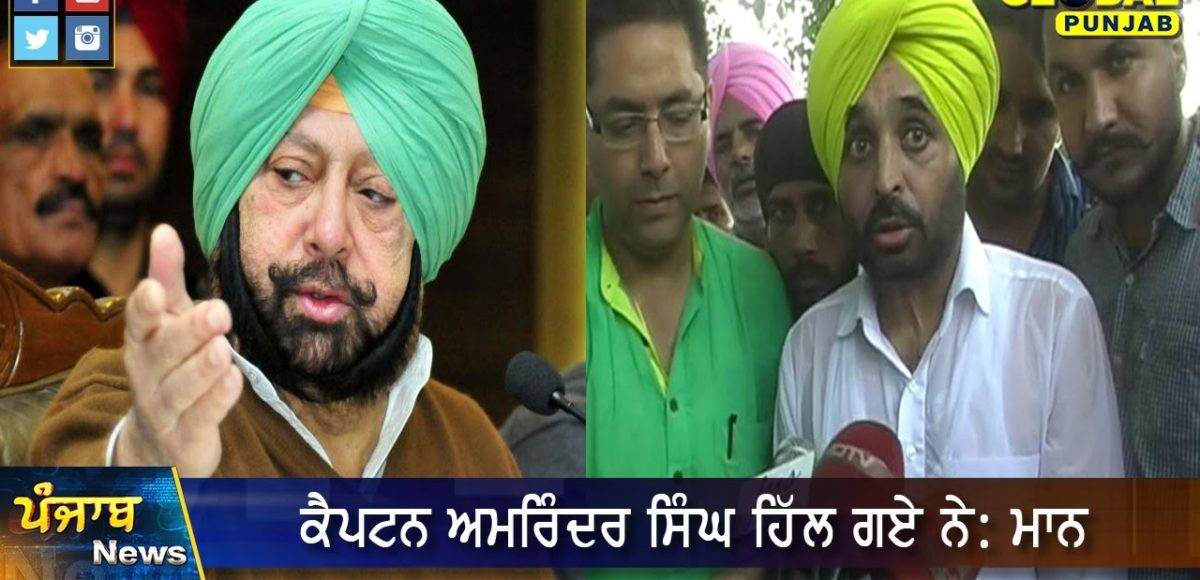 Captain Amarinder Singh V/S Bhagwant Mann
After playing the game of hide and seek for few weeks, finally AAP leader Bhagwant maan enter the political scene with bang. He started his first attack with his style on senior congress leader, captain Amarinder singh.
While Bhagwant was not present on the political scene of the state few days, back Captain Amarinder singh has given statement that, as per the latest surveys, Congress party is going to form government in Punjab. He continued by adding that AAP will stand on second position followed by Akali's.
Reacting to the statement by Captain, Bhagwant said, earlier the same congress people were saying, that AAP stands no where in the competition, at least for now they are admitting in their own survey's that, AAP is on second number. He said that congress people are day dreaming and let them do so, as their no bad in doing so.
Taking verbal war to next level, Maan , targeted both congress and Captain , and said, both are like the old man , whom doctors can't save and advice their family members to take care of them at home, as they are not going to survive for longer.
Maan further added that congress leaders are upset now and they are making contradicting statements. Earlier captain was saying their competition is with Akali's and now its with AAP, earlier his statement was AAP does not stand anywhere, now we are the main contenders, standing at number two from no where.
After almost disappearing from the political scene for long time, maan is answering the political statements which were given by opposition parties in the best possible way. Bhagwant Maan was earlier attacked for quoting blue card holders in Punjab as beggers. We have to wait and watch and see how opposition parties will react and counter maan in what seems to be second innings for AAP's senior and strong leader Bhagwant singh Maan.