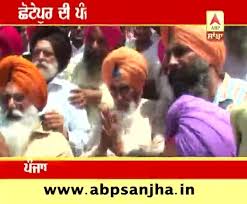 Finally Sucha Singh Chottepur resigned from AAP
S. Sucha Singh Chottepur who was removed from the post of AAP Punjab convener after the charges of receiving money from some NRI, has finally sent his resignation to the party chief , Arvind Kejriwal.
Chottepur was replaced by Gurpreet Ghuggi , after sting operation , inquiry for which is still pending. Sucha Singh declared earlier only that he will not go back to the party, now there are chances that he may form new party tomorrow.
In his message to Party supremo Arvind Kejriwal, Chhotepur said, that party has lost its direction in Punjab. He further alleged that party which was started with mission has lost track because of certain vest interested people.